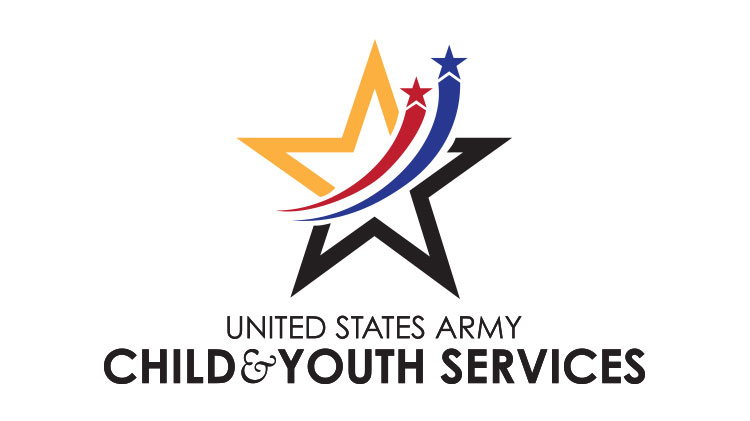 Gifted & Talented Programs
Download the Gifted & Talented Programs document.
NYC High School applications close on December 1. To learn more about your options, open houses, and the admissions process click on the link below. https://www.schools.nyc.gov/enrollment/enroll-grade-by-grade/high-school
Useful Resources
Download the Useful Learning Link document.
NYC 2023-2024 School Year Calendar
Download the NYC 2023 - 2024 School Year Calendar.
2023 Camp Invention
Download the 2023 Camp Invention flyer.
School Care & SAC Camps
Families can use MCC to make requests for SAC programs, which include Before/After School care and Fall, Winter, Spring, and Summer Camps, all year round. The online system allows you to search for and submit unlimited SAC requests at any time of the year without waiting for a specific registration time to begin.
Download the Request Before/After School Care & SAC Camps flyer to find out more!
Thrive
Check out the Thrive Handout. This is a supplemental parent-education module that is designed to offer support to parents and caregivers as they help their children understand the impact of their behavior and the actions the child can take when they experience or witness harmful behaviors such as bullying.
Spring 2023 Newsletter
Download the CYS Spring 2023 Newsletter.
CYS Teen Sitter Information
Download CYS Teen Sitter Classes Information.
DoDEA
DoDEA is now accepting applications for the Expanded Eligibility Pilot Program (E2P2) spring semester. For students not already enrolled in the program, only single semester course are available. But for students that are transferring in the middle of the year, there may be help for them continue courses that are not being offered at their new schools.
The Expanded Eligibility Pilot Program is for high school students that are dependents of active duty servicemembers stationed in CONUS that do not have access to a DoDEA brick-and-mortar school. I've attached a flyer that can be used for this spring semester. You can also find more information and the application on the website, www.dodea.edu/dvs/e2p2.cfm
Download a Expand Eligibility Pilot Program Spring 2023 flyer.
Army Fee Assistance
Download the Army Fee Assistance Booklet.
Download the Army Fee Assistance Rack Card.
Parent Education Training 2022-2023
Download a Parent Education Training 2022-2023 schedule.
GDT(Global Data Transfer) Staff Brochure
Download a GDT Staff Brochure.
Adult/Teen Sitter Programs
Download the CYS Adult Sitter Class information.
Download the CYS Teen Sitter Class information.
Special Needs -ASD Guide for Military Families
Operation Autism | A Resource Guide for Military Families
Getting Your Working Papers
Download your Working Papers Application.
School officials issue all working papers, except for child performer permits.
· If you are in school, go to your guidance office and ask for a working papers application. If you are not in school, go to the nearest school by where you live because they are required to give you the application.
o In New York City, all young people in and out of school, must apply at a local public high school office. If you don't know what high school to go to, you can get instructions on where to apply from the New York City Department of Education's District Family Advocates or call 718-935-2000.
· During school vacation periods, these offices stay open part-time to issue working papers.
1. Fill out the application and have your parent or guardian sign the application.
2. When you have filled out the working papers application and had your parent or guardian sign it, you have to take it back to the school's guidance office.
3. Your employer must keep Student Non-Factory, Student General, Full-Time, and Limited Employment Certificates on file at the place where you work, as long as you keep the job.
4. You must keep your Farm Work Permits, Model Permits, Newspaper Carrier Permits, and Street Trade Permits in your possession at all times.
Blue Star Families Teen Book Club
In the months of rising tensions before the surprise overnight raising of the Berlin Wall, teenaged cousins Drew, an American army brat in West Berlin, and Matthias, a young communist in East Berlin, become wary friends on opposite sides of the Cold War. Download a BSF Book Club Flyer for more information!
Remote Learning Assistant
Download a Remote Learning Assistant Flyer!
Youth Sponsorship Program
Youth Sponsors are at both the youth center and the school and provide information about the community and school to their sponsee via welcome packets, e-mail, and face-to-face communication. Download a Youth Sponsorship Information for Parents Letter for detail information!
What is Thrive?
The Thrive Initiative is being developed through a collaboration between the Department of Defense's Office of the Deputy Assistant Secretary of Defense for Military Community and Family Policy (DoD MC&FP) and the Clearinghouse for Military Family Readiness at Penn State (Clearinghouse).
The aim of Thrive is to create a series of developmentally-comprehensive, evidence-informed, universal and targeted parenting programs for military and civilian families. The Thrive Initiative seeks to harness parents' potential for fostering holistic, community youth development and resiliency throughout childhood and adolescence by focusing on practices and strategies that help to nurture the parent-child relationship and foster positive child development outcomes.
Thrive – Resourceful Parents. Resilient Children. Ready Families. (psu.edu)
School Information
TUTOR.COM
Interstate Compact On Educational Opportunity For Military Children
https://www.nysenate.gov/legislation/laws/EDN/A66
http://www.nysed.gov/curriculum-instruction/10020-graduation-and-diploma-requirements-students-covered-under-interstate
http://www.nysed.gov/curriculum-instruction/interstate-compact
Diploma Requirements:
http://www.nysed.gov/curriculum-instruction/1005-diploma-requirements
Scholarships Information
Download Popular Scholarships for more information!
Download the Military Children Scholarships document for more information!
Gratitude Initiative(GI)'s Free College Prep Program
Download the GI Program flyer for more information!
Virtual College Fairs
The National Association for College Admission Counseling (NACAC) is launching a series of free virtual college fairs this fall. Each fair has over 600 colleges and is truly national. These fairs feature free college information sessions and have skilled counselors available to answer questions. NACAC also has strict standards for participating institutions that insure the organizations offer strong educational value.
"Start your college search for free at a NACAC National College Fair near you. National College Fairs is a program of the National Association forCollege Admission Counseling (NACAC)." More information at: https://www.nacacfairs.org/