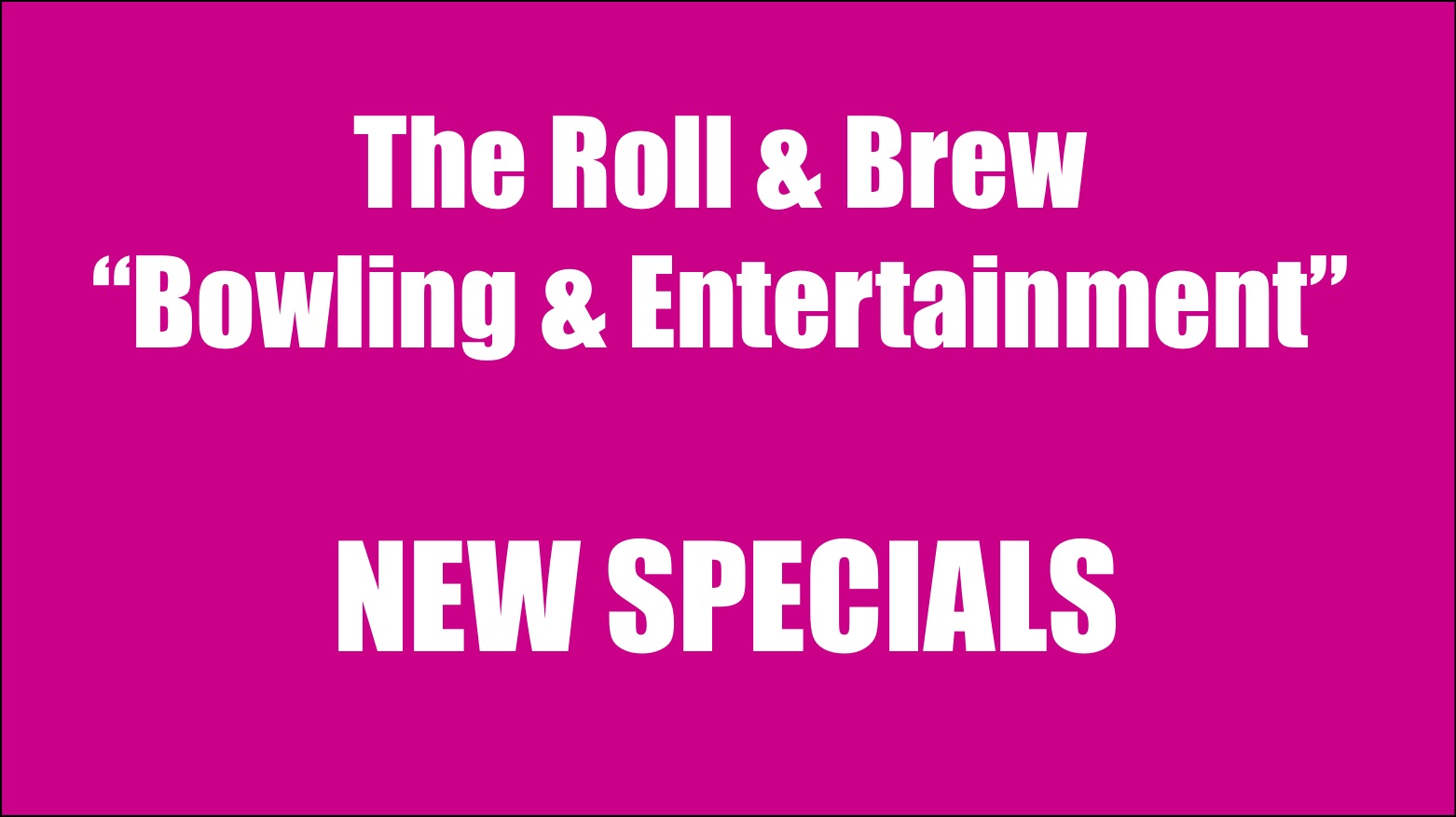 The Roll & Brew 'Bowling & Entertainment Center' - Wainwright Drive Bldg. 124 Brooklyn 11252 Google Map
Sunday Football
All day Sunday 20 wings and a pitcher of beer for $20.
$10 Unlimited Bowling
Every Wednesday and Thursday nights. Including shoes, Minimum of 3 people per lane, $10 per person.
January Special (Pizza, Pins & Pepsi)
During the month of January bring the family for $50. Includes 1 hour of bowling, 1 large cheese or pepperoni pizza, 1 pitcher of soda with 1 refill, free shoe rental (maximum of up to 5 people).