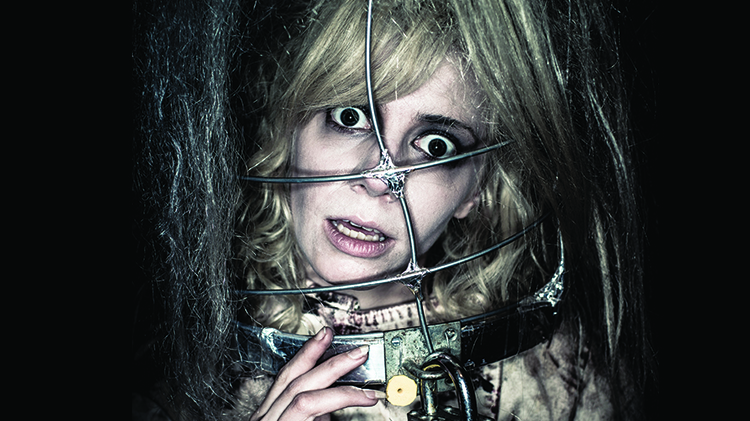 Date: Oct 26 2018, 8 p.m.
Doctor or Nurse - 124 Wainwright Dr. Brooklyn, New York 11209 United States Google Map
Submission Date: Friday, October 26, 2018
Submission Time: 8:00 P.M. to Midnight
Ward Patient: 124 Wainwright Dr.
Reason for Submission: Criminal, Voluntary, Animal Party.
You are encouraged to wear a costume of their choice, and must be 21 and older to enter.*
Costume Contest: Prizes for 1st, 2nd, and 3rd Place
Quiet Halloween Party is like going to the club but with headsets. The headsets have three different stations (Top 40 Dance Hits, Latin Music, and Hip Hop / R&B) with green, blue, and red colors assigned to each station. Change channels and see other dance at a different beat. There is no need to compromise! Remove your headset, and hear others sing...or have a conversation with your friends without shouting.
Your Experience Includes:
Quiet Event Headphones
Free Bowling
Full Haunted Hospital Experience
Food & Drinks for Purchase
Cost
$25 General Entry
$40 VIP Entry (Exclusive entry to the Morgue or Shock Therapy Room)
Limited Space per Room. Enter Promo Code: MORGUE or SHOCK to choose a room.
VIP Entry Includes:
Two Signature Drinks
Nurse Ambassador
VIP Bar***
What to bring:
• Valid picture ID
• You MUST have a credit or debit card for the check-in process. If the headphones are NOT returned, there will be a $100 charge to your credit or debit card after the event.
• No need to print your ticket, just show the code on your phone or they will have your name at the door.
Registration Info
This event is open to the public with registration. Must be 21 and older to register.
Contact