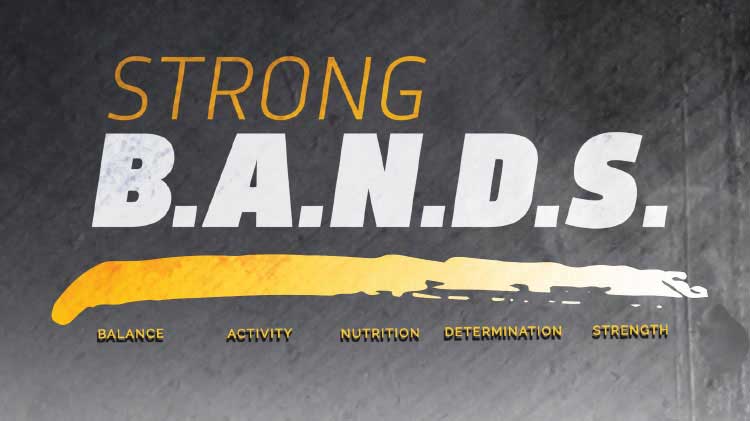 Fort Hamilton Strong B.A.N.D.S.
- Fort Hamilton Sports and Fitness 402 Mac Arthur Rd. Brooklyn, New York 11252 United States Google Map
May is National Physical Fitness and Sports Month
Army Garrisons world-wide are banding together for the 6th Annual Strong B.A.N.D.S. campaign.

Programs and activities support readiness and resiliency and encourage individual fitness. Participate in a designated Strong B.A.N.D.S. activity to show your commitment to a healthy lifestyle.
Fort Hamilton Strong B.A.N.D.S. programs include:
Basketball Sharpshooter Contest: May 1 at 6:30 p.m.
Strength and Conditioning: May 1-31 at 6 a.m.
5K Walk Relay: May 5 from noon to 1 p.m.
Wrist bands are awarded to proudly display your participation!
Open to all active duty, reserve, retiree, dependents and DoD civilian.
Stop by the Sports and Fitness Center to register.
Activity times start from 6 a.m. through 8 p.m. weekdays from May 1-31, 2017
For information about weekend programs, call the Sports and Fitness Center.