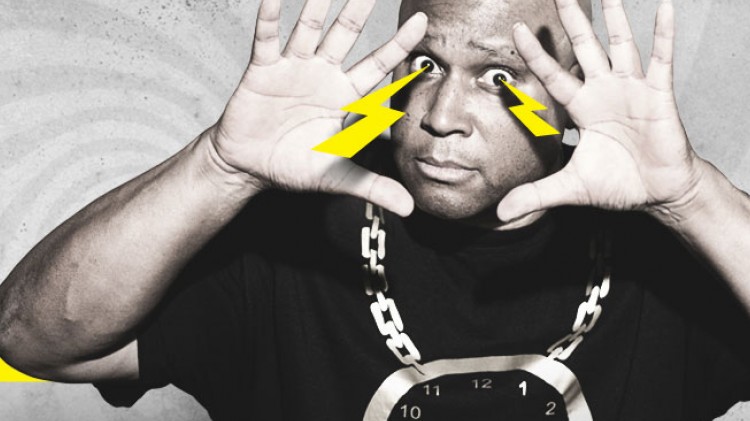 Justin Tranz Hypnotist Show
Date: Jul 21, 7 p.m. - 8:30 p.m.
Fort Hamilton Theater - 101st St. & Fort Hamilton Pkwy Brooklyn, New York 11209 United States Google Map
Handicap Accessible
"JUSTIN TRANZ THE GREATEST HYPNOTIST OF ALL TIME"…MUHAMMAD ALI
"WARNING: IF YOU MISS THIS SHOW YOUR SUBCONSCIOUS MIND WILL NEVER FORGIVE YOU"
Like other great comedic entertainers, Justin Tranz pushes the outer limits of humor with his unconventional approach to entertainment.
From headlining the Las Vegas Strip for over a decade, to his hit weekly television series "Extreme Truth" on Playboy TV for seven years, and his Broadway Show in New York, NY. Justin has been on The Tonight Show, The Wayne Brady Show, MTV, BET, VH1, Fox Sports, Spy TV, and many others. In 2015 Justin began starring in a TV commercial campaign for IKEA Furniture, where he hypnotized shoppers (IKEA Time Travel Experiment).
You will be amazed by his thorough understanding of the human mind. Just like a Surgeon, Justin Tranz skillfully operates on your psyche, your fears, and your funny bone, with the "Power of Suggestion." In less than a second, volunteers are placed into a very highly suggestible state of mind (HYPNOSIS). Next Justin puts the volunteers into humorous situations, which leaves his sold out audiences limp with laughter.
"SEE THE SHOW, OR BE THE SHOW!" A unique feature of the shows is that no two are alike because the participants are taken directly from the audience. The difference in personalities takes the show in unpredictable directions every night. You will see the show once, and you will feel compelled to see it again and again and again!
JUSTIN TRANZ also knows the serious side of hypnosis, and the benefits it can bring. When Justin speaks of improving lives with hypnosis, he speaks from personal experience. Justin was a severe stutterer, the speech therapists gave up on him, and told him he would be a lifelong stutterer. Justin used hypnosis to overcome this debilitating challenge and become an amazing entertainer, TV host, and professional speaker. These are the same hypnosis techniques he used, that turned his life into a success story and looks forward to entertaining you or helping you to achieve your dreams using hypnosis.
Cost
$15 for DoD ID card holders
$20 for Public
Registration Info
Registration is required to the public and recommended to DoD ID card holders. DoD ID card holder can purchase tickets at the door if spaces available.
Contact